Stand Tall
By Dr. Rudy Rouweyha

Enlarged Picture, with caption, from Article.

Stand Tall
Back to the Previous Page >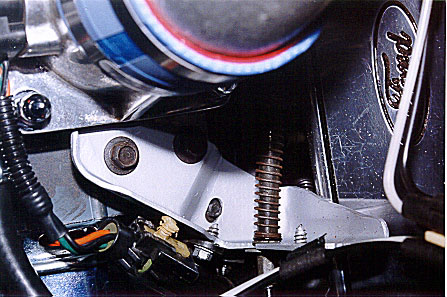 The original throttle cable bracket requires modification. The two original mounting holse were welded shut then redrilled 5/8" lower. This servers to raise the bracket up. It still barely rests on the valve cover. Also, the backside of the bracket was ground for clearance.
Stand Tall
Back to the Previous Page >