Stand Tall
By Dr. Rudy Rouweyha

Enlarged Picture, with caption, from Article.

Stand Tall
Back to the Previous Page >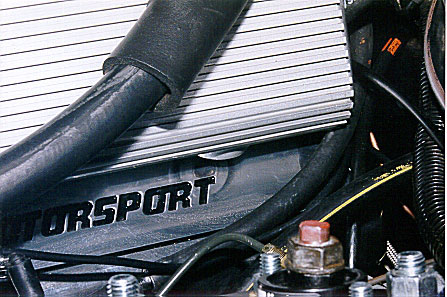 "T" shaped fitting on driver's side of upper intake had to be eliminated in order to clear tall valve cover. This went to the PCV valve. The hole on the underside of the upper intake is sealed with a threaded plug and PCV hose re-routed to the front of the intake.
Stand Tall
Back to the Previous Page >