Stand Tall
By Dr. Rudy Rouweyha

Enlarged Picture, with caption, from Article.

Stand Tall
Back to the Previous Page >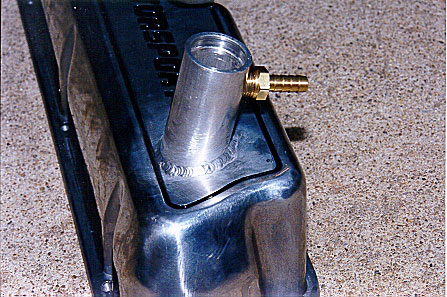 If you are trying to duplicate the OEM setup, an aluminum filler neck will need to be tig welded in and a bonded fitting installed. Otherwise, a simple breather will do.
Stand Tall
Back to the Previous Page >