Stand Tall
By Dr. Rudy Rouweyha

Enlarged Picture, with caption, from Article.

Stand Tall
Back to the Previous Page >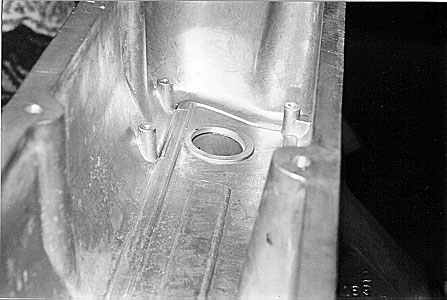 The first step in prepping the tall valve covers is removing any casting flash from the ridges internally, as well as, the bosses for the screws that secure the baffle. The oil filler hole must also be opened.
Stand Tall
Back to the Previous Page >